Pimp My Earth
Hey
PimpMyEarth is a game made for the GameJam "Pot-au-jeu 2".
Theme: metamorphosis
In this game, you are "BIGJO" badass planet maker, you need to respect your customer wishs and make him happy.
Special thanks to Klink for help fordesign and sounds.

Controls :
Mouse Click : For interact with buttons
Arrow Left and Right : For rotating the planet
Spawn some thinks :
Select with click, and click on space to spawn.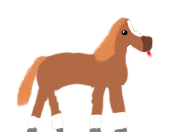 Important :
Play in full screen.
Tips :
- Many trees create oxygen
- Human, horse and wolf need oxygen to live
- Water meteore create water, magma meteore decreased water
- Water kill trees, monsters and house.
More :
- This game have 4 levels
- If you loose, you loose your progress